Almost ten years after my cancer diagnosis I am still recovering from the brutal treatments. I went from a fit 35-year-old to a 45-going-on-85-year-old. I've too many issues to list. I am a shell of my former self. I will never be the same. I don't want that to happen to anyone else.
That's what this site's about. Helping others Avoid Cancer and, if that fails, Beat Cancer without destroying your body.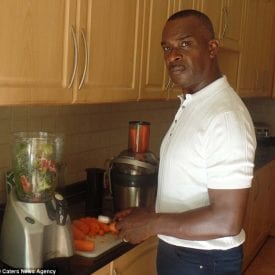 Cannabis oil helped cure cancer of UK father Trevor Smith given 18 months to two years to live Trevor Smith, 54, was diagnosed with bladder cancer in 2012. Doctors told him that without immediate surgery to remove his bladder, prostate and lymph nodes - followed by...
read more