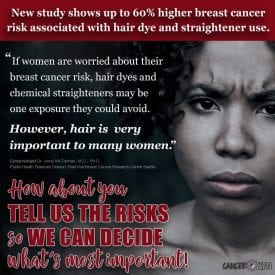 A study of nearly 47,000 cancer-free women published in the International Journal of Cancer indicates that women who use hair dye and chemical hair relaxer/straighteners could be increasing their risk of breast cancer by up to 60%. "If women are worried about their...
read more
WHAT'S IN THE SHOP TODAY?
The latest goods I've found; 100% non-toxic, for clean living. Grab 'em today – they might be gone tomorrow!
This error message is only visible to WordPress admins
Warning: The account for cancerzen needs to be reconnected.
Due to Instagram platform changes on March 2, 2020, this Instagram account needs to be reconnected to allow the feed to continue updating. Reconnect on plugin Settings page