People Who've Lost Their Fight
We all die. Rich or poor, famous or anonymous, careful or daring. We end up the same.
Facing my own mortality has made me more aware that any day can be your last, or the last day of a loved one. When I finally let it go through me, it helped me accept it as what it is, which is inevitable. And thats when my focus became more about living and less about fearing dying.
I created this list as a tribute to all of the people on it. I knew you, or knew of you, and I remember you.
At the end of the game, The King and the Pawn go into the same box.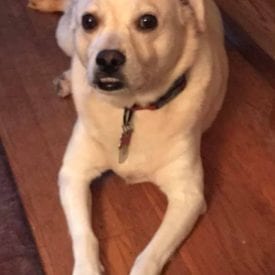 OCTOBER 10, 2010 – APRIL 26, 2019 Duke was so loved and a huge part of the family. He was diagnosed with Doggy-Cancer, Lymphoma, just days ago. He passed away this morning being held and loved by my mother and brother. They got Duke right after my dad...
Do you know someone who should be memorialized here?
Fill out the form below, and I will try to add them! Include as much info as you like about them, including any tributes, etc. You can also send photos to cancerzenlife@gmail.com.