How to Live a Non-toxic Lifestyle
How do you do it?! 
The question I get asked most often about living a non-toxic lifestyle. They get the concept and want to make changes, but want to know how to actually DO it, on a day to day basis.
My answer is always … A little at a time. Each teeny, tiny step you make brings you closer to where you want to be. Do not worry or stress about what you think you are not doing well enough or fast enough. Just look at each decision you make as an opportunity, do the best you can, and move on.
For some more tangible examples, see the posts below.
The journey of a thousand miles begins with one step.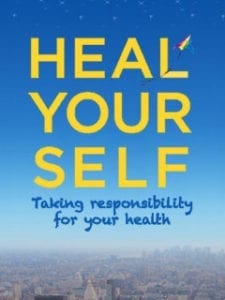 Heal Your Self speaks to some of the greatest authorities on health today who talk about Food and Nutrition, Emotional and Environmental Stress, The Power of the Mind, Self-Education, Meditation, Love, plus practical steps you can take.Not really date...