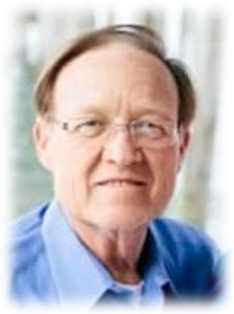 Ramón Edmundo Sánchez
Born June 22, 1944, in Managua, Nicaragua
Throat cancer, Lung Cancer. Age 72.
Ramón was a graduate of James Madison High School in Vienna, Virginia. He then went on to further his education at Central American Institute of Business Administration, a branch of Harvard University, receiving masters degrees in both business administration and marketing. Ramón taught Spanish within the Dare County public school system for 25 years and was the owner and operator of the Sánchez Family Rum Distillery and Farms in his home country. A talented concert pianist having performed with the Richmond Symphony Orchestra, he was also declared the ping pong champion for Nicaragua and Dare County.
Ramón is survived by his wife of 39 years, Teresitá Sánchez; five children, Michelle Sánchez and partner, Alexis, Ramón Sánchez and wife, Rachel, Andrew Sánchez, Edmundo Sánchez and wife, Evania and Jeanette Sánchez; and five grandchildren, Evaine Claire, Ramón III, Silvia, Ivan and Victoria.
From daughter Michele:
My father, Señor Sánchez "The Best in the World,"was diagnosed with stage 4 lung cancer about a year ago.  My dad has always been the one everyone goes to whether it would be for advice, help with Spanish, or anything that comes your way. My dad would do anything and everything he could to help his students, friends, family and even strangers.
Many of you know Señor Sánchez, He has been a beloved teacher in Dare County for over 25 years he may have been either your Spanish teacher or your child's. As he always says "The Best in the World." 
I still remember having to leave my birth country (because of communistic persecution directed towards our family) where we had an abundance of wealth. My family literally went from having everything to having to leave it all behind and start from scratch in a new place with a different language, my dad was the only one who spoke English.
My Dad became a teacher when a friend told him that with his Masters he could be a teacher as long as he gets his certificate. The next two years my father did not sleep. He would drive to Plymouth and teach, then he would go to Greenville 4 times a week, and when he would return back to the Outer Banks he would go clean St. Andrews by the Sea Church where he was the Janitor. He would get home around 3 in the Morning and do it all over again.
My brothers and I grew up watching my parent's perseverance, courage and strength. They were always thankful and humble for the opportunity to work. They never asked for help. Even when we didn't have much my parents still were able to help other family members get on their feet when they came to the Outer Banks, some even lived with us in our small home at the time. My parents were always helping others, I still have memories of them helping the poor and bringing them into their home even when we lived in Nicaragua.
So you see, my parents raised me to be self-sufficient, to be courageous and perseverant. They taught me humbleness and grace, showed me how to love, protect and care for those you love and even those you don't know. I am a strong person of good morals and character in many aspects of life because of them and everything they went through for my brothers and for each other.
Almost 4 years ago my dad, Señor Sánchez was diagnosed with Throat Cancer. He took the news rather well. His mental perseverance never wavered. Through Chemo and radiation treatments for about a year, dad had a hard time speaking and had to get a feeding tube because the inside of his mouth and throat were burnt from the radiation treatments. He fought hard and caused the Cancer to go into remission, it went a way. Dad would get tested every 3 months to see if the cancer was still gone and for about a year it never showed up.
About a year ago Dad had a really bad cough that just wouldn't go away, but my dad doesn't like doctors so it was hard to get him to go. When he finally went, our family doctor told him that he will treat him for the cough but if it doesn't go away within a week, then my dad would have to go have a cancer screening on his throat and chest. Well the cough did not go away. My dad went to get his screening and about a week later we received devastating news. He has stage four lung cancer. We haven't even finished paying off the bills from the first cancer and then this is brought before us.
It was a very difficult time for the entire family and this time it hit Dad extremely hard because he had lost his mother at age 16 from lung cancer. He knew what he was about to go through and he knew what his wife and children were about to endure. It shattered him. Yet, my dad took on the treatments the doctors recommended. The treatments completely changed his physical appearance but never took away his Strength to NOT GIVE UP.
About a month ago the doctors informed us that the treatments where not working and that the lung cancer was growing…… Once again another hit to the heart, another hit to our family, to my dad. It was about a week it took to get another game plan, so now dad is going to Duke University to be part of an experimental treatment that has shown major progress and amazing results. We are praying that this program will add some more years to his life. Dad is on Oxygen now and cannot work; he cannot do much, which he hates. He has always been a very active person and not being able to do his normal everyday things is extremely bothersome. .
===
I'm so sorry to say but Dad has passed. He went peacefully listening to some of his favorite songs with Ramon holding one hand and I holding the other. He will always be remembered and he will always be the Best in the World! I love you Daddy! We will update on funeral arrangements as soon as possible.