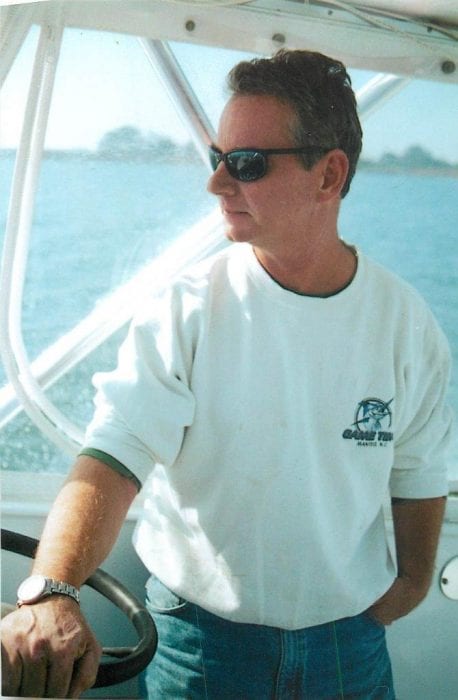 OBX Boat Builder. Cancer.
Founding force behind the Carolina Boat Builder's Association
A wonderful boat builder, an advocate for continual education in the boat building community, and a friend to everyone.
From his daughter Mallory:
Perhaps the biggest way he taught me to find joy was after he was diagnosed with terminal lung cancer. I was eighteen and had just left college to help him. Everything around me was crashing down. It was a nightmare. I went to church with him one day and couldn't believe what I saw. He was smiling and singing as if nothing were wrong. I asked him how he managed to do that. He said it was simple; he had accepted his fate and was going to make the best of the time God was giving him here on Earth. And he did- he was happy during his last months alive. We smiled more than ever. Instead of hiding in bed like I wanted to, Dad forced me to find the joy during my hardest days.
See Taylor's tribute on the Carolina Boat Builder's Association website.
From the Carolina Boat Builder's Association website:
It all started back in 2003 when the community learned that a good friend and colleague on the Outer Banks faced a very serious illness. Taylor Harrison, a talented and respected boatbuilder, was losing his battle with cancer and members of the Dare County sportfishing family were devastated.
Soon after Harrison's death, friends John Bayliss and Mike Merritt discussed how they could help Harrison's two teenage children, Mallory and Alex, with their educational expenses. Merritt suggested starting a scholarship fund that was funded by an offshore fishing tournament featuring boats built in Dare County.
Thanks to these efforts, the short-term goal of raising money to cover Mallory and Alex Harrison's educational expenses had been achieved, and both children have successfully furthered their education.
After several successful tournaments, it was apparent that the efforts of our annual fundraiser needed to expand. In 2007, the Dare County Boat Builders Foundation formed in the spirit of helping families like the Taylors and beyond. Each year, the foundation will award financial aide and assistance to those who apply and qualify.