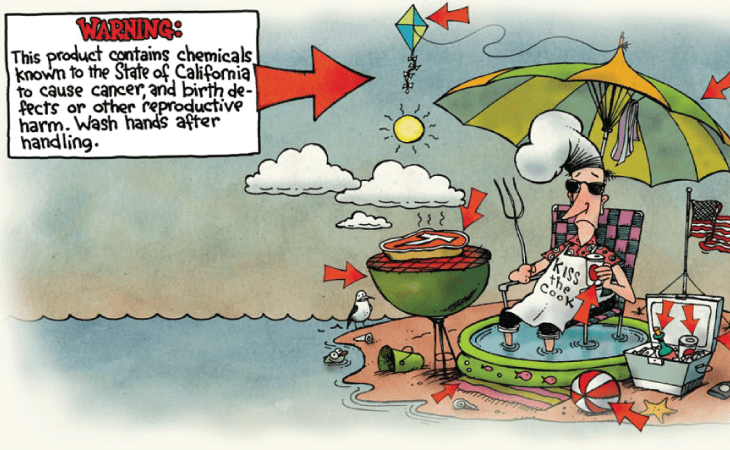 When I was younger, I knew of exactly 2 people to have had cancer.
Now it seems like everyone I know knows someone – many times MANY someones – dealing with this dreadful disease.
How come? What has changed?
A few facts from an article I read on BBC.com (source link below):
The International Agency for Research on Cancer (IARC) provides regular snapshots of the scale of cancer around the world, looking closely at 36 different cancers in 185 countries.
There will be 18.1 million new cases of cancer and 9.6 million people will die with the disease this year worldwide.
This has risen from 14.1 million cases and 8.2 million deaths in 2012. 
As countries become wealthier, more people get cancers related to lifestyle rather than those linked to poverty.
Researchers say while ways of measuring and collecting cancer data have improved over the years, the overall trend is that cancer rates and deaths have risen year on year.
So we have more money and wealth, better access to better medicine, improved measuring and reporting, and we are STILL getting sicker and sicker. 
There are Toxins in our FOOD
Every cell made by our body is made from the food we eat. We breathe in the fumes of the materials that make up the places we live and work. In the United States in particular, we are subject to all sorts of toxins that the governments of most other first world countries protect their citizens from.
There are Toxins in our AIR
Only recently has the state of California required manufacturers that make cancer-causing products to label them. Some retailers that make these products will use one label in California, and make another label for other states who don't make them show the true effects of their products. Look under your chairs, or on your bedsheets labels, or shower curtains. It is everywhere!
Sadly, if you want to be sure you are avoiding all materials whjich may give you cancer, you need to eliminate these products and more from your environment.
These products don't just cause cancer in California. Encourage your state legislators to require similar packaing labels. We deserve to know what is in our food and environment and to make the decision to obtain it or avoid it for ourselves. 
A few other confirmed carcinogens: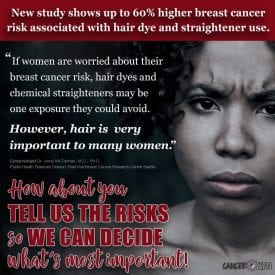 A study of nearly 47,000 cancer-free women published in the International Journal of Cancer indicates that women who use hair dye and chemical hair relaxer/straighteners could be increasing their risk of breast cancer by up to 60%. "If women are worried about their...
Cancers 'rising around the world'
Originally posted 12 September 2018 by Smitha Mundasad
Global health correspondent, BBC News